About the Worldwide Laser Institute
Worldwide Laser Institute was founded to fill a need in education. As cosmetic and laser procedures grow in demand worldwide, competent and properly trained physicians and technicians are in high demand. Objective, scientific, and non-biased training for lasers and other esthetic procedures is difficult to find. There needs to be a foundation of knowledge before physicians and technicians begin operating lasers and light devices. Current laser technicians worldwide complain about a lack of thorough, scientific, and unbiased training when it comes to lasers and light devices. Is it possible to learn how any laser works with just one day's "training"? While experience is a key component, a solid foundation will make any gained experience that much more valuable.
Worldwide Laser Institute is designed to train and educate various medical professionals with different backgrounds, levels of knowledge, and experience. There is an 8 hour introductory course and a 40 hour comprehensive training. Furthermore, as practitioners in the esthetics field typically seek knowledge on various procedures, there is also training for injectables, toxins, radiofrequency (RF) and other energy based devices, microneedling, and skin care. Understanding skin anatomy, light-tissue interactions, and basic laser physics form a solid foundation on which to build a solid career in the dermatology and esthetics world.
Lance Setterfield M.D.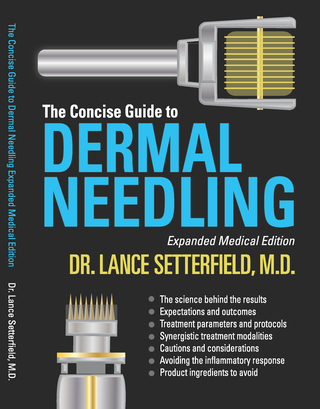 Dr. Lance Setterfield, one of the world's foremost Dermal Needling experts, is a teacher and educator, skin treatment speciallist & international speaker. Auther of "The Concise Guide to DERMAL NEEDLING. Expanded Medical Edition", as well as creator of the Microneedling Online Course, he draws from 32 yrs of medical experience with special interest in cell-to-cell communication, researching effects of dermal needling on the epidermis (cosmetic) and dermis (medical). Collaboration with companies around the world has enabled him to be on the forefront of this technology.
4903 Lochside Drive, Victoria, British Columbia
(250) 381-SKIN (7546)
info@needlingguide.com